How To Choose A Contractor You Can Count On 
Are you looking for the one? (Well, for your roof.) We know how difficult  choosing a contractor you can count on can be. Properly selecting someone you can trust to be the one who can take care of all of your residential or commercial roofing projects is crucial. Trust is a key component to make a business partnership work, especially when it comes to working on something as personal as your roof. So, how do you find that person who will be the perfect fit for the job? Well, that's really all up to you! But, here are six tips to help you find that special someone for your roof.
1. Have Options!
The best thing to do when you're looking for a  roofing contractor,  of any type really, is to have at least two or three different candidates for the process. This way you give yourself a better opportunity of getting the correct person for the job. Searching for options has become way easier nowadays since we can just search the internet to find different contractors in our area. So make sure to read well on each of your possible future contractors to make a well-informed decision. Also try to visit their location and see if they are a proper match for you and your home.
2. Ask them for advice.
When conducting your initial interview process, make sure to ask them for advice on what type of materials they would suggest using for your project. This way you get a sneak peek into their thought process and also depending on the materials they suggest you can also gauge what their price point could be. So, for example, if a roofing contractor is quick to recommend exaggerated expensive material for a relatively small job, you should then recognize that this may not be the correct person for the job. One important note on this aspect may be not to ask for advice unless you are seriously considering hiring this person for their service. Otherwise, asking for their expert advice and then never contacting them again may be considered disrespectful.
3. Check with contractors' prior clients.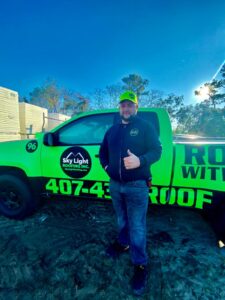 During the initial interview process, you could ask for a list of prior projects that they have completed for other clients. This way you could also have an idea of the type of work that they have done in the past. Go ahead and contact some of their prior employers and ask them about their work ethic and sense of responsibility towards the project. When you hear the opinions of other past clients, this will help you sway your decision and see which roofing contractor would be the best option for your roof. Also when you talk to pass clients you could get a better idea of their workmanship and reliability when it comes to roofing projects,  and you can also get a wider understanding of what type of materials they use and confirm that they are qualified for the job. Consider that it may be better to always call or visit past clients instead of reading reviews on the internet since a lot of them may not be 100% real or highly exaggerated with the purpose or intent of excessively praising or even falsely discrediting a particular contractor.
4. Make sure they offer guarantees.
While talking to your possible candidates, ask what kind of guarantees they would offer for the job that you have in mind. You can never be too safe when it comes to your home or business. The type of insurance offered by your opted contractors is key when deciding on the best option. Guarantees normally cover any damages to the roof caused by unintentional external forces, leaks, patching, etc. Guarantees can also provide you with a sense of security while also showing the contractors' commitment to making sure that they deliver a top-quality finished roof. Your property insurance is also a safety net to ensure that additionally from the contractor's guarantees, any damages on your roof that may be caused by natural causes are also covered.
 5. Ask for estimates
Here is where one of the major factors plays in, money. You want to ask each one of your prospective contractors for the estimate of the entire job, as this will establish your price point and evaluate what kind of job they might do. Some may offer a lower price but also a lower quality of service, others may offer an insanely high price with an extremely high quality of service. You might want to find sort of a middle point, so that way you don't break the bank on hiring the best option as your roofing contractor. It is always recommended to make sure that you get these quotes or estimates in writing. This way, in case you need it,  you can, later on, argue and refuse to pay any type of increments to the final price that you have not agreed to, different from those in the initial estimate.
6.Terms of payment
Before starting on the project, you always want to have a meeting with your contractor and agree upon the final terms, especially payment. Always be careful when asked for down payments, as this may cause problems later on. Never consider paying all in advance, sometimes a job may take longer than expected and if the contractor already has the money they will probably not have a sense of urgency to complete the project. They may even leave without finishing or even worse yet, before starting the project. So, upfront payments are a no-no, in fact, they are usually conducted in cash and with this method of payment, it is very hard to track down the money once it leaves your hands and into the hands of the contractor.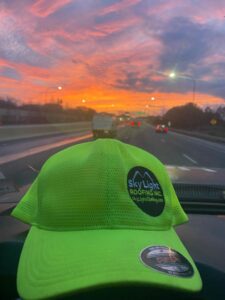 As we said at the beginning, the final decision for choosing a  roofing contractor you can count on is yours to make. Just keep in mind, among other things, these helpful tips to help you during the selection process. Make sure to check the price point, the materials, and pay special attention to how they come across and if you feel that they deserve to be trusted with your residential or commercial roofing project.
That's why it's always important to ask around with their prior clients and verify that their good reputation precedes them. Remember that once you have decided to trust a particular contractor, they will most likely be taking care of all your roofing needs in the future.