How To Find a Good Roofing Contractor in Five Steps
Central Florida's constant heat, rain, humidity, and harsh climate conditions, in general, play an important role in the conditions of our home or business roof structure. Essentially, by their nature, they are continuously exposed to changing weather patterns, which means they can easily be damaged and eventually need maintenance, repair, or replacement. As a home or commercial building owner, you always want what's best for your roof, so, it's only natural to try to find the best competent and reliable contractor to take care of your roofing needs. Choosing the right roofing company is an important decision and one that will play a defining role to ensure that your home or commercial building roof gets great quality craftsmanship and materials, so your home, family, personal belongings, and business stay safe. 
To help with your search and selection process, here are 5 easy steps to find a high-quality roofing contractor with outstanding results for your home or business.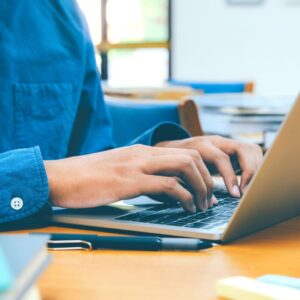 Step 1: Searching for options
One of the best things about living in the age of technology is that information is readily available at your fingertips. So, as an opening move, let's start off by looking around for reputable local businesses using your browser and favorite search engine whether on your phone or on your computer. Visit their websites and social media pages, you want to make sure these companies are run by qualified, skilled, and experienced people, look for their previous clients' reviews and comments. Try to come up with at least three service providers active in your area as options to keep in mind, this way, making your selection, later on, will be much easier. If you don't fully trust the Internet, you can always go around and reach out to neighbors, friends, and family and ask them for their recommendation, in that way you will probably have the opportunity to see a sample of the finished work for yourself.
Step 2: Checking out their business
After searching and coming up with your list of candidates, you'd want to check the experience and reputation of the top three contractors you have selected. Start off by checking to see if they have a valid roofing contractor license and permits to work in your state, and the ability to work with top quality building materials. You always want to make sure that they are a legitimate business, so always ask for a business card, business email, or a phone number you can contact. Next, check if they have a warranty for the jobs they do. Since this can save you from paying a second repair in the future if it's in the established time frame. Then, check their years of experience, this is a good way of measuring their level of commitment. After that, make sure that they provide proof of insurance policies that include workers' compensation and liability coverage. When it comes to a roofing job you always want to make sure that you and the workers are safe and properly covered. You can also check the business's reputation by contacting your states' Better Business Bureau.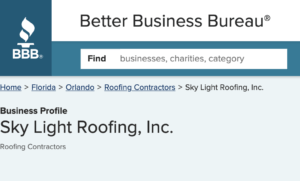 Step 3: Setting up a Meeting
One detail must be made clear, just because you're setting up a meeting does not mean that you are committing to that one contractor. This step is to measure their commitment and to see what their work ethic is like. Ask questions that you can't find the answer to on their website or social media pages. During the meeting, you can double-check things like the information about their warranties. You want to get your money's worth so ask about their fees for the specific job, also find out how many people would be required to do that job. Price is an important factor but it shouldn't be the deciding factor for your project, you might want to be cautious of exciting low offers, they may compromise the quality of work and final results.
You can also ask for reference pictures of prior jobs they have done or contact information of past clients that you can use for reference. This meeting allows you to not only assess their business but also the people behind it, try to make sure that they are interested and are invested in trying to help you and your home. If a contractor doesn't stand behind their own work, mark it as a major red flag.
Step 4: Contacting prior clients
Most likely you'll be taking this step if the roofing contractor was referred to you by someone you know, but you could also take an extra step and contact people who left an online review. The easiest platform to find previous customers' reviews is the roofing contractor facebook page. 
After meeting the roofing contractors in your shortlist and asking them for references and contact information of past clients, now it's time to contact them and ask questions like "how was their attitude towards their job?", "Are they happy with what they did?", "did they use quality material?", "was there a motive to use the warranty?". etc. By doing this you can get the full unbiased feedback of a prior customer instead of just believing and going off of what the contractor told you during the meeting or the online reviews. Remember that we take all these steps to make sure that our homes and businesses are getting the best quality of work possible.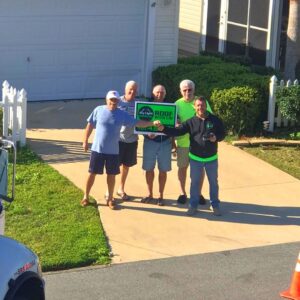 Step 5: Decision time!
The time has come to narrow down your options to the contractor of your preference, keep in mind and consider all the prior steps and the information you have learned. During your research into these businesses make sure that they provide top-quality service to their clients. Choose the one you believe will be best for your home or business. 
We hope you find these five steps helpful in your quest to find the best roofing contractor for your needs. If you are in the Central Florida area, and you need a commercial roofing contractor we invite you to check our services, or if you are in need of an inspection for your residential roof please take a tour around our website and we kindly invite you to Roof With Us™.