Finding a Local Roofing Contractor: Your 9-Step Guide to Quality Roof Repairs
Whether you're in need of a roof installation, repair, or replacement, finding the right roofing contractor is crucial. Hiring a reputable and experienced professional ensures that the job is done correctly and efficiently. In this comprehensive guide, we will walk you through the process of finding a local a roofing contractor, providing valuable insights and a handy checklist to help you make an informed decision.
Why finding a professional and local roofing contractor is important: Roofing projects are complex and require specialized skills and knowledge. Attempting to tackle them as DIY projects can lead to costly mistakes and safety hazards. Hiring a professional roofing contractor brings numerous benefits. They have the expertise to assess your roof's condition accurately, provide expert recommendations, and offer high-quality craftsmanship. Moreover, a licensed and insured contractor guarantees peace of mind, as they take full responsibility for the project, ensuring it complies with building codes and safety regulations.
1. Research and Gather Recommendations for Finding a Local Roofing Contractor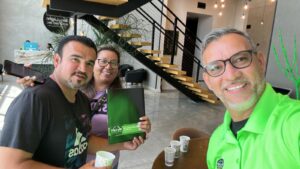 Begin your roofing contractor hiring selection process by conducting extensive research to identify reputable professionals in your area. Seek recommendations from trusted sources such as friends, family, and neighbors who have recently undergone roofing projects. Their firsthand experiences can provide valuable insights into the quality of work and customer satisfaction.
In addition to personal recommendations, leverage online resources to expand your options. Explore review platforms and browse through testimonials to gauge the reputation and reliability of different roofing contractors. Take note of their years of experience, expertise in specific roofing materials or techniques, and any certifications or licenses they possess. By gathering a comprehensive list of potential candidates, you can proceed with a more informed evaluation of each contractor's suitability for your project.
2. Verify License and Insurance
Make sure that the roofing contractor you are considering is properly licensed and adequately insured. A valid license demonstrates that they have met the required standards and regulations set by the authorities in your area. It provides reassurance that the contractor you are hiring has the necessary knowledge and skills to handle your roofing project competently.
Equally important is insurance coverage. A reputable contractor should carry liability insurance and worker's compensation insurance. Liability insurance protects you from any potential damages or accidents that may occur during the project, providing you with peace of mind. Worker's compensation insurance safeguards you from being held liable for any injuries sustained by the contractor's employees while working on your property.
Request documentation of both the contractor's license and insurance coverage. Take the extra step to verify the authenticity and validity of these documents. This ensures that you are working with a professional who operates within the legal requirements and has taken the necessary precautions to protect both you and their employees in case of unforeseen circumstances.
3. Evaluate the Contractor's Portfolio and Past Projects
Thoroughly examine the contractor's portfolio and past projects to gain valuable insights into their workmanship, style, and the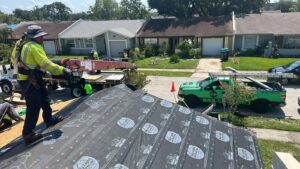 quality of materials they use. Reputable contractors often maintain comprehensive portfolios that showcase their capabilities. Look for projects similar to yours to assess their expertise and attention to detail. Additionally, request references from the contractor and engage in open conversations with previous clients to inquire about their satisfaction, professionalism, adherence to timelines, and ability to meet expectations.
By reviewing the contractor's portfolio and speaking with previous clients, you can assess the quality of their work, verify their claims, and make an informed decision about their suitability for your roofing project. This step provides a clearer understanding of the contractor's capabilities, ensuring that their work aligns with your expectations and requirements.
4. Evaluate the Roofing Company's Experience and Expertise: 
These are key factors that must be considered when going through your "hiring a roofing contractor checklist".  Look for a well-established contractor who has accumulated years of experience, as this indicates a deeper understanding of roofing systems, materials, and techniques. Experienced contractors have likely encountered a wide range of challenges throughout their careers and have developed the necessary skills to address them effectively.
Assess the contractor's knowledge of various roofing types, such as shingle roofs, metal roofs, tile roofs, or flat roofs, depending on your specific requirements. A reputable contractor should be well-versed in the characteristics and installation techniques of different roofing materials, ensuring that they can provide suitable recommendations based on your needs. By evaluating the experience and expertise of the roofing contractor, you can gain confidence in their ability to handle your project with precision and deliver high-quality results that meet your expectations.

5. Seek Written Estimates: Comparing Local Roofing Contractors Quotes for Your Project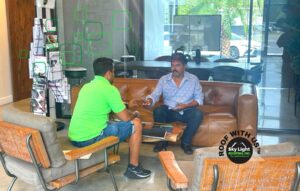 When narrowing down your choices, it is essential to obtain written estimates from at least three roofing contractors. These estimates should provide comprehensive details about the scope of work, materials to be used, project timeline, and a breakdown of costs. By collecting multiple estimates, you can compare the offerings of different contractors and make an informed decision based on the provided information.
While price is an important factor to consider in your "finding a local a roofing contractor checklist", it should not be the sole determining factor. Take into account the quality of materials being used, the warranties offered, and the reputation of the contractor. A low-cost estimate may seem attractive initially, but it may not necessarily provide the same level of quality and long-term durability as a slightly higher-priced option. Therefore, prioritize the overall value and reliability of the contractor's proposal rather than solely focusing on the lowest price. Thoroughly reviewing the written estimates will enable you to select a roofing contractor who not only meets your budgetary requirements but also delivers quality workmanship and uses superior materials.
6. Verify Credentials and Professional Affiliations: Ensuring Quality with a Certified Roofing Contractor
It is important to verify the credentials and professional affiliations of the roofing contractor. Look for any memberships in reputable industry associations, such as the National Roofing Contractors Association (NRCA), as this demonstrates their commitment to upholding professional standards and continuous education. Affiliation with such organizations signifies their dedication to staying informed about the latest industry trends and best practices, ensuring that they provide high-quality services to their clients.
In addition to professional affiliations, certifications from roofing material manufacturers are another important credential to consider. These certifications validate the contractor's proficiency in installing specific roofing systems and assure you of their expertise in working with particular materials. By verifying the contractor's credentials and professional affiliations, you can have confidence in their knowledge, skills, and commitment to delivering exceptional results.
7. Understand Warranties and Guarantees: Protecting Your Investment with Roofing Contractor Warranties
When engaging with a roofing contractor, it is crucial to have a clear understanding of the warranties and guarantees they offer. A reputable contractor takes pride in their workmanship and is willing to provide warranties on both labor and materials. These warranties serve as a form of assurance that the contractor stands behind their work and is committed to delivering a high-quality roofing system.

Take the time to discuss the details of the warranties, including the coverage period and any limitations or exclusions. Understanding the terms and conditions will help you assess the level of protection you can expect for your investment. A comprehensive warranty not only safeguards against material defects but also ensures that the installation is done correctly, giving you peace of mind knowing that any potential issues will be addressed.

8. Communication and Professionalism: The Importance of Effective Communication with Your Roofing Contractor
It is also essential to evaluate their communication and professionalism. Effective and timely communication is crucial for a successful roofing project. Pay attention to how promptly they respond to your inquiries and whether they provide clear and detailed explanations. A contractor who values open and transparent communication will address all your concerns, keep you informed throughout the process, and ensure that you are fully involved in decision-making.

In addition to communication, professionalism is a key aspect to consider. Observe their punctuality, organization, and attention to detail. A professional contractor will demonstrate a high level of organization and preparedness, showing up on time for appointments and meetings. They will be attentive to your requirements, provide accurate and detailed proposals, and exhibit a thorough understanding of the roofing process. Contractors who conduct themselves professionally instill confidence and trust in their ability to deliver a successful roofing project. To assess the contractor's professionalism and customer satisfaction, you can also check their rating and reviews on the Better Business Bureau (BBB)."
9. Sign a Detailed Contract: Securing Your Roofing Project with a Comprehensive Contract
After choosing a roofing contractor, it is crucial to solidify the agreement by signing a detailed contract. The contract should outline all the essential project details, including a comprehensive description of the work to be performed, specifications of the materials to be used, the agreed-upon project timeline, payment terms, and any applicable warranties. Take the time to carefully review the contract, ensuring that all terms are clear and aligned with your expectations. If any provisions seem ambiguous or require clarification, do not hesitate to seek clarification from the contractor before signing.
A well-crafted and comprehensive contract serves as a legally binding document that protects both you and the contractor. It ensures that all parties have a clear understanding of the project scope, deliverables, and responsibilities. By having a detailed contract in place, you can minimize the risk of misunderstandings or disputes during the project and have a solid foundation for a successful collaboration with the roofing contractor.
By following the comprehensive "Finding a Local Roofing Contractor" provided in this guide, you can confidently hire the right roofing contractor for your project. Let's recap the essential steps you need to take
Research and Gather Recommendations
Verify License and Insurance
Evaluate Portfolio and Past Projects
Evaluate Experience and Expertise
Seek Written Estimates
Verify Credentials and Professional Affiliations
Understand Warranties and Guarantees
Communication and Professionalism
Sign a Detailed Contract
A well-qualified roofing contractor will go above and beyond to ensure that your roof is installed or repaired to the highest standards. They will bring their expertise and dedication to every aspect of the project, from the initial assessment to the final touches. By entrusting your roofing needs to a reputable contractor like Skylight Roofing, you can expect exceptional craftsmanship, top-quality materials, and a commitment to delivering outstanding results. With Skylight Roofing, you can Roof With Us™ and have confidence that your roofing project will be handled with the utmost professionalism and care, providing long-lasting protection for your home. Contact Skylight Roofing today to schedule a consultation and experience the difference of hiring and working with a trusted roofing contractor.