A Guide to the Best Fun Activities in The Villages, Florida
We have been serving the villages for over a decade now, and we are so thankful for every resident in The Villages that has chosen to roof with us in the past 10 years. If you live in the area or you might be looking to relocate to The Villages in the near future, we put together a great list of activities and resources so you can get familiar with this amazing community. 
The Villages, Florida, is a bustling retirement community that offers a wide variety of activities and entertainment options for its senior residents. With over 150 clubs, groups, and organizations, there is something for everyone in this vibrant community. In this article, we will take a closer look at some of the fun activities that seniors in The Villages can enjoy.
Art and Culture
The Villages is home to a thriving arts and culture scene, with numerous events and activities that allow seniors to enjoy and engage with the arts. The Spanish Springs Town Square is the cultural center of the community, offering a wide range of art classes and workshops. Here, seniors can explore their creative side through painting, drawing, and other forms of artistic expression. Additionally, the Sharon L. Morse Performing Arts Center provides a venue for live theater performances, concerts, and movie nights.
Fitness and Wellness

Keeping active and healthy is a top priority for many seniors in The Villages, and the community offers a wide range of fitness and wellness activities to help residents maintain their health and wellness. The Everglades Recreation Center offers a variety of fitness classes and aqua aerobics, providing seniors with a fun and engaging way to stay in shape. Additionally, The Villages has numerous golf courses and pickleball courts, providing opportunities for seniors to engage in physical activity and enjoy the beautiful Florida weather.
Book Clubs and Library Events
The Wildwood Community Center is the hub of cultural activities in The Villages, offering a variety of book clubs and library events. Seniors can join a book club to discuss their favorite novels with others, or attend library events to hear from local authors and learn about new books. This is an excellent opportunity for seniors to engage with their community, expand their knowledge, and enjoy a love of reading.
Social Clubs and Volunteer Opportunities
The Villages has a thriving social scene, with over 150 clubs and organizations for residents to join. From gardening clubs to dance groups, there is something for everyone. Additionally, the community offers numerous volunteer opportunities for seniors who wish to give back to their community. These opportunities include serving as a docent at local museums, working at local food banks, and participating in environmental conservation efforts.
Craft and Hobby Classes
Seniors in The Villages can indulge their creative side with a variety of craft and hobby classes. The Village Art Workshops offers classes in painting, knitting, woodworking, and more, allowing seniors to explore their interests and develop new skills. These classes are a great way for seniors to socialize, learn, and have fun.
Bingo and Card Games
For those who enjoy a more laid-back activity, The Villages offers a variety of bingo and card game events at its numerous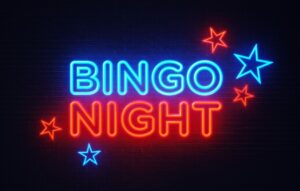 recreation centers. These events provide a fun and relaxed atmosphere where seniors can socialize, play games, and enjoy the company of their peers.
Dining and Live Music
The Villages is home to numerous dining options and live music events, offering seniors the opportunity to enjoy a night out on the town. The various town squares are bustling with activity, with live music, dancing, and dining options. This is an excellent way for seniors to enjoy a night out and experience the vibrant energy of The Villages.
Outdoor Activities
The Villages is located in the heart of Florida, providing residents access to some of the state's most beautiful outdoor spaces. The community has over 80 miles of golf cart paths, allowing residents to easily explore the area and enjoy the sunshine. For those who enjoy hiking, the nearby state parks offer miles of scenic trails to explore. The Villages is also located near several lakes and rivers, providing residents with the opportunity to fish, swim, and enjoy the great outdoors.
Shopping and Dining
For those who enjoy shopping, The Villages offers a variety of shopping options, from boutiques and specialty stores to large shopping centers. The community is also home to several grocery stores, providing residents with access to fresh food and ingredients. When it comes to dining, The Villages offers a wide range of options, from casual restaurants to upscale dining experiences. Whether you're in the mood for a quick bite or a sit-down meal, The Villages has something for everyone.
Entertainment and Nightlife
The Villages is known for its vibrant entertainment scene, offering a variety of events and activities that keep residents entertained. The community is home to several theaters that offer live performances and movie screenings. Additionally, The Villages has a number of bars and clubs, providing residents with a fun nightlife scene. From live music to dancing, there is always something to do in The Villages after dark.
Sports and Recreation
For those who enjoy sports and recreation, The Villages has a variety of options. The community has several golf courses, offering residents the opportunity to play a round of golf or take lessons. Additionally, The Villages has several tennis courts, offering residents the opportunity to play tennis or take lessons. For those who enjoy swimming, the community has several swimming pools, providing residents with a place to cool off and stay active.

Use it wisely!
Retiring in Florida can offer seniors a wealth of benefits and enjoyable activities. The warm, sunny climate and access to golf courses, pools, and other outdoor recreation areas provide an ideal setting for an active, outdoor lifestyle. In addition, The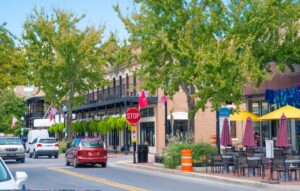 Villages has been designed with seniors in mind and offer a range of amenities, including shopping, dining, and entertainment options, as well as clubs and social groups that allow retirees to meet new friends and stay engaged in their communities. Whether it's taking a leisurely stroll through scenic parks, exploring local museums and historical sites, or trying a new hobby or sport, there's always something fun and exciting to do in Florida's villages. And with a lower cost of living and a welcoming, friendly atmosphere, retiring in The Villages is the perfect choice for seniors who want to enjoy their golden years to the fullest.
We hope you find this article useful, whether you are a resident or you are thinking about moving to the area. Keep in mind the weather in Central Florida could be unpredictable at times, that's why is very important to have a licensed roofing contractor you can trust in the area. Click here to learn more about us and be sure that when you need us we'll be there to make sure you and your property are protected against the elements.