Commercial Roof Restoration: 3 Possible Solutions
Even the best commercial roofing system eventually develops issues. Some of those concerns may include things like a single isolated or multiple leaks, separating seams between the roof material panels which are typically the most vulnerable area of a flat roof, unattended cracks, ponding on the surface that may lead to more serious damage, and sometimes, of course, natural aging of the roof. That's when a commercial roof restoration becomes a viable option.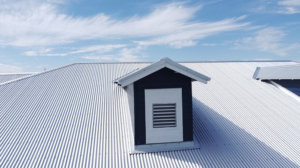 Roof-related problems over time may even cause structural damage to the building, equipment, or property. Unfortunately, in most situations, the best course of action is not really as simple as choosing between replacing or repairing. The proper option typically depends on several factors such as the type of damage, the kind of roof whether flat or sloped, if there are any architectural integrity restrictions, and of course the budget available, among many other considerations.
In most cases though, without proper roofing professional advice and support, replacing a roof is commonly the first option that comes to mind for most facility administrators and building owners when handling a leaky roof. However, hiring the right contractor, a commercial roof restoration could be the solution you are looking for.
You can significantly increase the life cycle of a roof by finding issues early on. To do this, there must be a yearly plan for routine maintenance and after-storm emergency roof inspections. Besides unexpected events, roof aging is a prevalent problem with most commercial flat roofs. Over time, asphalt and other components of the roof age and it may become more likely to develop cracks and other issues. A roof inspection is a right way to start when figuring out whether or not a roof can be repaired. Signs of damage sometimes can also be inspected from inside the structure.
Commercial roof repairs
are mainly done in a specific part of the roof structure. This is usually required if for example there is an obvious leak, the flashing comes loose, there is poor drainage, or if there are problems with mold, moisture, or water pooling. Obviously repairing is more affordable than restoring. The cost of labor and materials for a complete roof replacement could be costly, especially if the old roof needs to be removed first. With proper restoration, the lifespan of the roof can be extended.
Commercial roof restoration
maybe the perfect solution when a damaged roof cannot be repaired. Restoration goes beyond a specific part of the structure and usually requires a complete reconditioning of the roof. All damaged and worn-out materials are replaced with new ones that may be stronger and of better quality. Old and deteriorated areas are renovated and painted. Common reasons to partially restore a flat roof include insulation issues, problems with drainages or flashings,  the presence of mold and moss, cracks and holes, and roof rot and decay in general.  In comparison with a full roof replacement, a commercial roof restoration is more environmentally friendly and cost-efficient, and affordable of course, and it should leave any commercial roof as new while prolonging its lifespan.
A commercial roof replacement
is usually needed when a roof's life cycle, around 20 years, has run out. When restoration or a recovery process is not really a safe alternative anymore, perhaps because the roof already has two layers, or when there is roof damage so severe that the structural integrity of the industrial or commercial roof has been compromised, completely replacing the roof might be a better option than trying to repair it or restore it.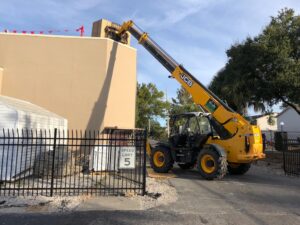 The best advice to any commercial property owner is to have roof maintenance a priority. Without periodical maintenance, timely repairs, and restoration,  a roof could deteriorate faster than expected, and a complete roof replacement may be needed sooner than scheduled in a budget.  This can be expensive depending on the type of roof, flat or sloped, the level of difficulty to access and work on the roof, and the cost of the building materials and labor needed for a full roof replacement.
If you're considering what course of action to take regarding a commercial roof restoration or industrial repair, or replacement project, Skylight Roofing inc. Can help. With over 15 years of experience in the roofing industry, providing top-quality service to business owners in Central Florida we have what it takes to get the job done right the first time. To schedule, a free inspection by our team of specialists we'll provide the best plan and roofing contracting services for any of your commercial roofing needs, call us at 407-430-ROOF, and Roof with us™