6 Essential Steps: Expert Guide on How to Choose a Roofing Contractor You Can Count On 
Are you searching for a reliable roofing contractor? Finding the right professional to handle your residential or commercial roofing projects is essential, and we understand the challenges that come with it. When it comes to hiring someone for such a personal and crucial task like taking care of your roof, trust becomes paramount. So, how can you ensure that you choose the best fit for the job? Don't worry, we're here to guide you! In this article, we will provide you with six essential steps on how to choose a roofing contractor, ensuring a successful partnership for your roofing needs.
To start your search, it's important to understand that finding a trustworthy contractor requires careful consideration and evaluation. We will delve into the key factors you should consider when making your decision. From assessing their experience and expertise to evaluating their credentials and communication skills, we will provide you with a comprehensive guide to help you make an informed choice. With these practical tips on hiring a roofing contractor, you'll be equipped to find the perfect match for your roofing project. Let's dive into the details and discover how to choose a good roofing contractor you can count on.

1. Have Options! How to Choose a Roofing Contractor That Meets Your Needs
When hiring a roofing contractor, having options is essential. Don't settle for the first contractor you come across, as each contractor brings their unique expertise and approach to the table. By considering multiple candidates, you increase your chances of finding the perfect match for your roofing project. In today's digital age, finding options is easier than ever before. Take advantage of online resources to explore different contractors in your area. Dive deep into their websites, social media pages, and online reviews to gather valuable insights about their services, customer satisfaction, and professionalism. However, don't rely solely on online research; take the extra step to visit their physical location and have a face-to-face interaction. This personal touch allows you to assess their level of commitment, expertise, and compatibility with you and your home. When determining how to choose a roofing contractor, remember that a thorough exploration of options empowers you to make an informed decision that ensures the success of your project.
By expanding your pool of options, conducting thorough research, and personally engaging with potential contractors, you'll be well-equipped to make an informed decision. Remember, finding the right roofing contractor is a crucial step toward a successful roofing project. Take the time to explore your options and choose a contractor that not only meets your needs but also exceeds your expectations.
2. Seeking Advice: Important Questions to Ask When Hiring a Roofing Contractor
During the interview process, it's crucial to seek advice from potential roofing contractors. Asking them specific questions about the materials they recommend for your project can offer valuable insights into their expertise and pricing. By understanding their thought process behind material recommendations, you can gauge their suitability for the job. For instance, if a contractor suggests excessively expensive materials for a relatively small project, it might indicate a misalignment between their recommendations and your needs. It's important to note that seeking advice should be done with genuine intent, as asking for expert input and then disregarding their services can be considered disrespectful.
During this hiring process, it is essential to go beyond material recommendations. Take the opportunity to engage in a conversation about various aspects of the project. Inquire about their preferred installation methods, maintenance suggestions, and their assessment of potential challenges. This open dialogue not only demonstrates their expertise but also enables you to evaluate their transparency and communication skills. Remember, a reliable contractor will gladly address your inquiries and offer thorough explanations. By seeking advice and insights on how to choose a roofing contractor, you can gain a deeper understanding of their expertise, working approach, and compatibility with your specific project requirements.
3. Checking with Prior Clients: Assessing the Reputation of Roofing Contractors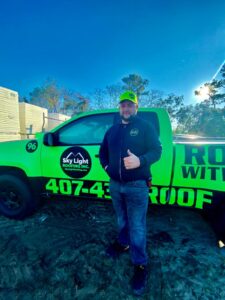 When evaluating potential roofing contractors, it's essential to dig deeper into their track record by contacting their prior clients. Request a list of completed projects and reach out to these homeowners or business owners to inquire about their experience. By speaking directly with past clients, you can gain valuable insights into the contractor's work ethic, professionalism, and level of responsibility. This firsthand feedback allows you to assess their reputation and make an informed decision.
When evaluating a roofing contractor, it is crucial to engage in meaningful conversations with their previous clients. This allows you to gather insights into the contractor's workmanship and reliability when it comes to executing roofing projects. Take the opportunity to inquire about the specific materials used and ensure that the contractor possesses the necessary qualifications for the job. Remember, personal interactions with past clients provide a more authentic and unbiased perspective compared to online reviews, which can be influenced by various factors. By gathering genuine feedback, you can obtain a comprehensive understanding of the contractor's capabilities and determine if they meet your specific requirements. To learn more about the importance of how to choose a roofing contractor and checking their reputation, you can refer to the Better Business Bureau's website by clicking here.
4. Ensuring Quality: The Importance of Guarantees When Choosing a Roofing Contractor
When discussing your project with potential roofing contractors, it is crucial to inquire about the guarantees they provide. Protecting your home or business is paramount, and the type of insurance coverage offered by the contractors is a significant factor to consider. Guarantees typically encompass various aspects, including protection against damages caused by external forces, leaks, patching, and more. Having a comprehensive guarantee in place not only offers peace of mind but also demonstrates the contractor's commitment to delivering a top-quality finished roof.
It is also important to consider not only the guarantees they offer but also the coverage provided by your property insurance. Understanding the extent of your insurance coverage is crucial to ensure comprehensive protection for your investment. By combining the contractor's guarantees and your property insurance, you create a robust safety net that safeguards your property against damages caused by natural causes. This comprehensive approach allows you to choose a roofing contractor who is committed to delivering exceptional results while prioritizing the long-term integrity of your property. When exploring how to choose a roofing contractor, placing importance on guarantees and insurance coverage ensures that you make an informed decision that safeguards your property and provides peace of mind.
 5. Getting Estimates: How to Compare and Evaluate Roofing Contractor Quotes
When it comes to hiring a roofing contractor, one crucial factor to consider is the cost. Request estimates from each of your prospective contractors to establish a price range and evaluate the quality of work they can provide. Keep in mind that a lower price may indicate a compromise in service quality, while an exorbitant price does not always guarantee exceptional results. Strive for a balanced approach, seeking a roofing contractor who offers competitive pricing without compromising on the quality of their workmanship.
To ensure transparency and avoid any potential disagreements, it is highly recommended to obtain written quotes or estimates. Having everything documented allows you to refer back to the initial agreement and dispute any unexpected additional charges that were not part of the original estimate. By prioritizing clear communication and detailed estimates, you can make a well-informed decision that aligns with your budget and expectations, securing the services of a reliable and competent roofing contractor.

6. Payment Terms: Understanding and Negotiating Fair Payment Arrangements with Roofing Contractors
In terms of payment, it's essential to establish clear terms and avoid potential pitfalls. Before commencing the project, schedule a meeting with your chosen contractor to discuss and finalize the payment details. Be cautious when it comes to upfront payments, as they can lead to complications down the line. Paying the full amount in advance can diminish the contractor's sense of urgency to complete the job or even result in incomplete work or abandonment of the project. Therefore, it is generally advised to avoid upfront payments, especially in cash, as tracking the funds becomes challenging once they leave your possession.
Negotiating fair payment arrangements is crucial for both parties involved. Consider discussing a payment schedule based on project milestones or a progressive payment structure tied to completed stages of the work. This way, you can ensure that payments are made in line with the project's progress and the quality of the work delivered. Transparency and open communication regarding payment terms will foster a mutually beneficial relationship with your chosen roofing contractor, allowing for a successful and satisfactory outcome.
By carefully navigating the payment aspect of your roofing project, you can protect your interests and maintain a harmonious working relationship with your contractor.

To wrap up, the decision of selecting a trustworthy roofing contractor ultimately lies in your hands. By incorporating the valuable tips and considerations shared throughout this article, you can confidently navigate the selection process. Take into account factors such as pricing, materials, and the overall impression you get from each contractor, ensuring that they are deserving of your trust and capable of delivering exceptional results for your residential or commercial roofing project.
At Skylight Roofing, we truly comprehend the importance of selecting a trustworthy roofing contractor, and we are committed to being your premier choice in Orlando and the surrounding areas of Central Florida. With our unwavering dedication to superior craftsmanship and unwavering customer satisfaction, we are fully devoted to delivering exceptional roofing services tailored precisely to meet your specific requirements. If you're prepared to embark on your roofing project or if you simply wish to learn more about our services, we warmly invite you to connect with our team. Experience the Skylight Roofing difference and Roof With Us™ as your trusted partner in achieving a resilient and visually stunning roof that provides long-lasting protection for your property.